Classic Summer Reads For 10th Graders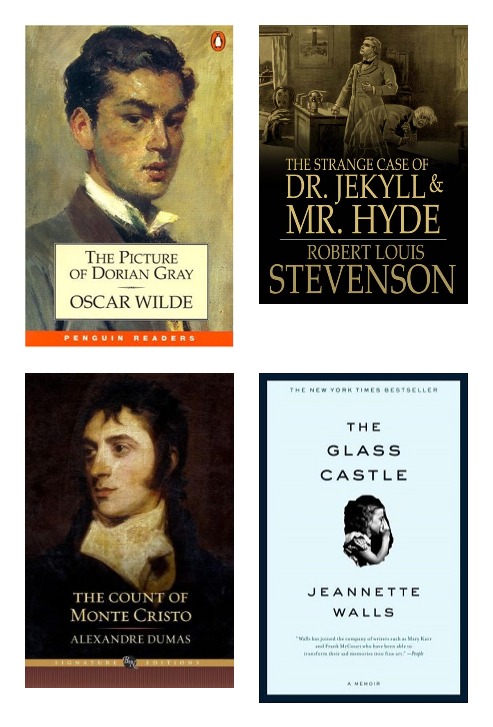 Oscar Wilde brings his enormous gifts for astute social observation and sparkling prose to The Picture of Dorian Gray, his dreamlike story of a young man who sells his soul for eternal youth and beauty. This dandy, who remains forever unchanged—petulant, hedonistic, vain, and amoral—while a painting of him ages and grows increasingly hideous with the years, has been horrifying, enchanting, obsessing, even corrupting readers for more than a hundred years.

Taking the reader in and out of London drawing rooms, to the heights of aestheticism, and to the depths of decadence,The Picture of Dorian Gray is not only a melodrama about moral corruption. Laced with bon mots and vivid depictions of upper-class refinement, it is also a fascinating look at the milieu of Wilde's fin-de-siècle world and a manifesto of the creed "Art for Art's Sake."

The ever-quotable Wilde, who once delighted London with his scintillating plays, scandalized readers with this, his only novel. Upon publication, Dorian was condemned as dangerous, poisonous, stupid, vulgar, and immoral, and Wilde as a "driveling pedant." The novel, in fact, was used against Wilde at his much-publicized trials for "gross indecency," which led to his imprisonment and exile on the European continent. Even so, The Picture of Dorian Gray firmly established Wilde as one of the great voices of the Aesthetic movement, and endures as a classic that is as timeless as its hero.
It is about a London lawyer who investigates strange occurrences between his old friend, Dr Henry Jekyll, and the misanthropic Edward Hyde. The work is known for its vivid portrayal of a split personality, split in the sense that within the same person there is both an apparently good and an evil personality each being quite distinct from each other; in mainstream culture the very phrase "Jekyll and Hyde" has come to mean a person who is vastly different in moral character from one situation to the next. This is different from multiple personality disorder where the different personalities do not necessarily differ in any moral sense. Strange Case of Dr Jekyll and Mr Hyde was an immediate success and one of Stevenson's best-selling works. Stage adaptations began in Boston and London within a year of its publication and it has gone on to inspire scores of major film and stage performances.
Dashing young Edmond Dantès has everything. He is engaged to a beautiful woman, is about to become the captain of a ship, and is well liked by almost everyone. But his perfect life is shattered when he is framed by a jealous rival and thrown into a dark prison cell for 14 years.

The greatest tale of betrayal, adventure, and revenge ever written, The Count of Monte Cristo continues to dazzle readers with its thrilling and memorable scenes, including Dantès's miraculous escape from prison, his amazing discovery of a vast hidden treasure, and his transformation into the mysterious and wealthy Count of Monte Cristo—a man whose astonishing thirst for vengeance is as cruel as it is just.
The Glass Castle is a remarkable memoir of resilience and redemption, and a revelatory look into a family at once deeply dysfunctional and uniquely vibrant. When sober, Jeannette's brilliant and charismatic father captured his children's imagination, teaching them physics, geology, and how to embrace life fearlessly. But when he drank, he was dishonest and destructive. Her mother was a free spirit who abhorred the idea of domesticity and didn't want the responsibility of raising a family.

The Walls children learned to take care of themselves. They fed, clothed, and protected one another, and eventually found their way to New York. Their parents followed them, choosing to be homeless even as their children prospered.

The Glass Castle is truly astonishing—a memoir permeated by the intense love of a peculiar but loyal family.
---
Book description from Barnes&Noble.com