Classic Summer Reads For 12th Graders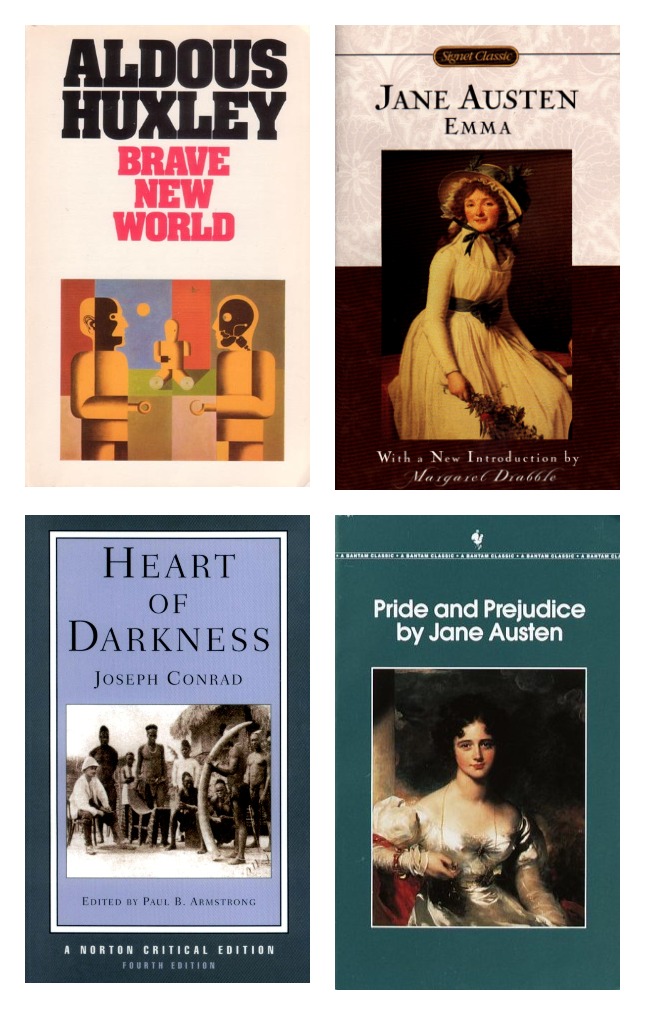 Huxley´s vision of the future in his astonishing 1931 novel Brave New World — a world of tomorrow in which capitalist civilization has been reconstituted through the most efficient scientific and psychological engineering, where the people are genetically designed to be passive, consistently useful to the ruling class.
Emma Woodhouse is a wealthy, exquisite, and thoroughly self-deluded young woman who has "lived in the world with very little to distress or vex her."

Jane Austen exercises her taste for cutting social observation and her talent for investing seemingly trivial events with profound moral significance as Emma traverses a gentle satire of provincial balls and drawing rooms, along the way encountering the sweet Harriet Smith, the chatty and tedious Miss Bates, and her absurd father Mr. Woodhouse–a memorable gallery of Austen's finest personages. Thinking herself impervious to romance of any kind, Emma tries to arrange a wealthy marriage for poor Harriet, but refuses to recognize her own feelings for the gallant Mr. Knightley. What ensues is a delightful series of scheming escapades in which every social machination and bit of "tittle-tattle" is steeped in Austen's delicious irony. Ultimately, Emma discovers that "Perfect happiness, even in memory, is not common."
Heart of Darkness by Joseph Conrad is a novel Charles Marlow's experience transporting ivory down the Congo River in Central Africa. The story explores themes such as civilized societies versus barbarism and the influence of colonialism.
Pride and Prejudice by Jane Austen is a novel that follows the happenings of Elizabeth Bennett as she deals with issues of manners, upbringing, and marriage in the society of the wealth gentry of 19th century England.
---
Book description from Barnes&Noble.com