Optic Illusion Art Workshop With PAFA!
on December 16th, we had an art workshop with art coordinators from PAFA right here in 440 N Broad st! Two art coordinators were kind enough to make a trip down to us and teach us about optic illusion. During the PAFA trip the week prior, we learned about abstract art. It was so cool to make one on our own!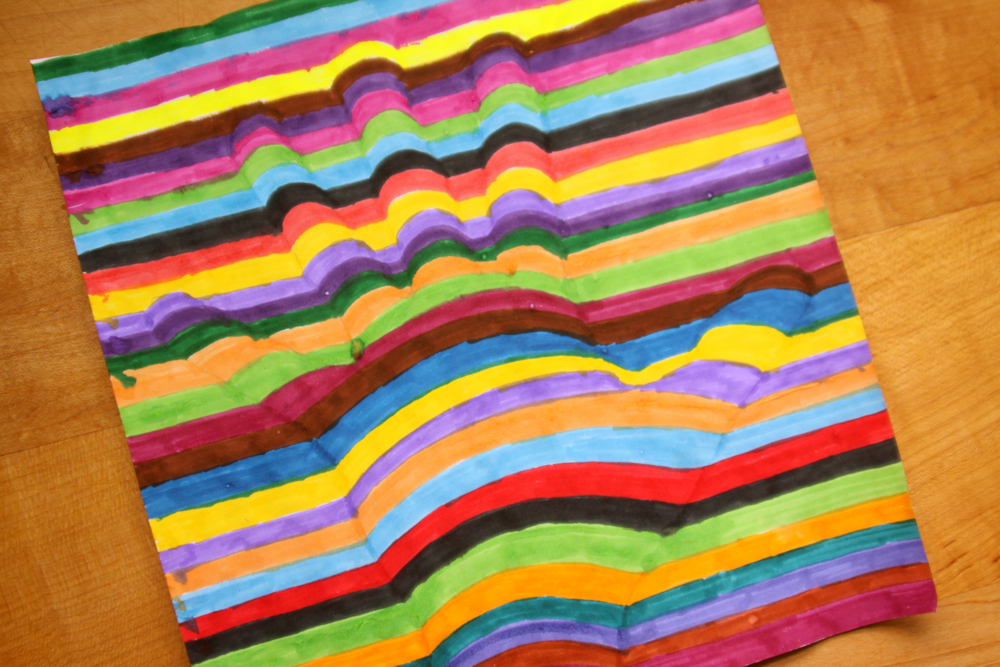 The picture above is an example of the final product. We first trace our hand onto a piece of paper. We then draw a straight line across with a ruler. The key here is skip the traced hand and draw straight across the paper. We draw a curved lines on the hand to create the optic illusion. Our final touch is to color it in! It is not as easy as it looks…. it was confusing our eyes!
Thank you PAFA for teaching us about this cool art project! We love having PAFA with us!